Collaborations have become a central part of our evolution each season - working with artists to create capsule collections that champion their work and inspire us to create designs to sit back with their colours, textures and shapes.
We pay a licensing fee to use the artist's work which is based on the quantity that we produce - this generates income on every item that we make, and creates another income stream for these artists.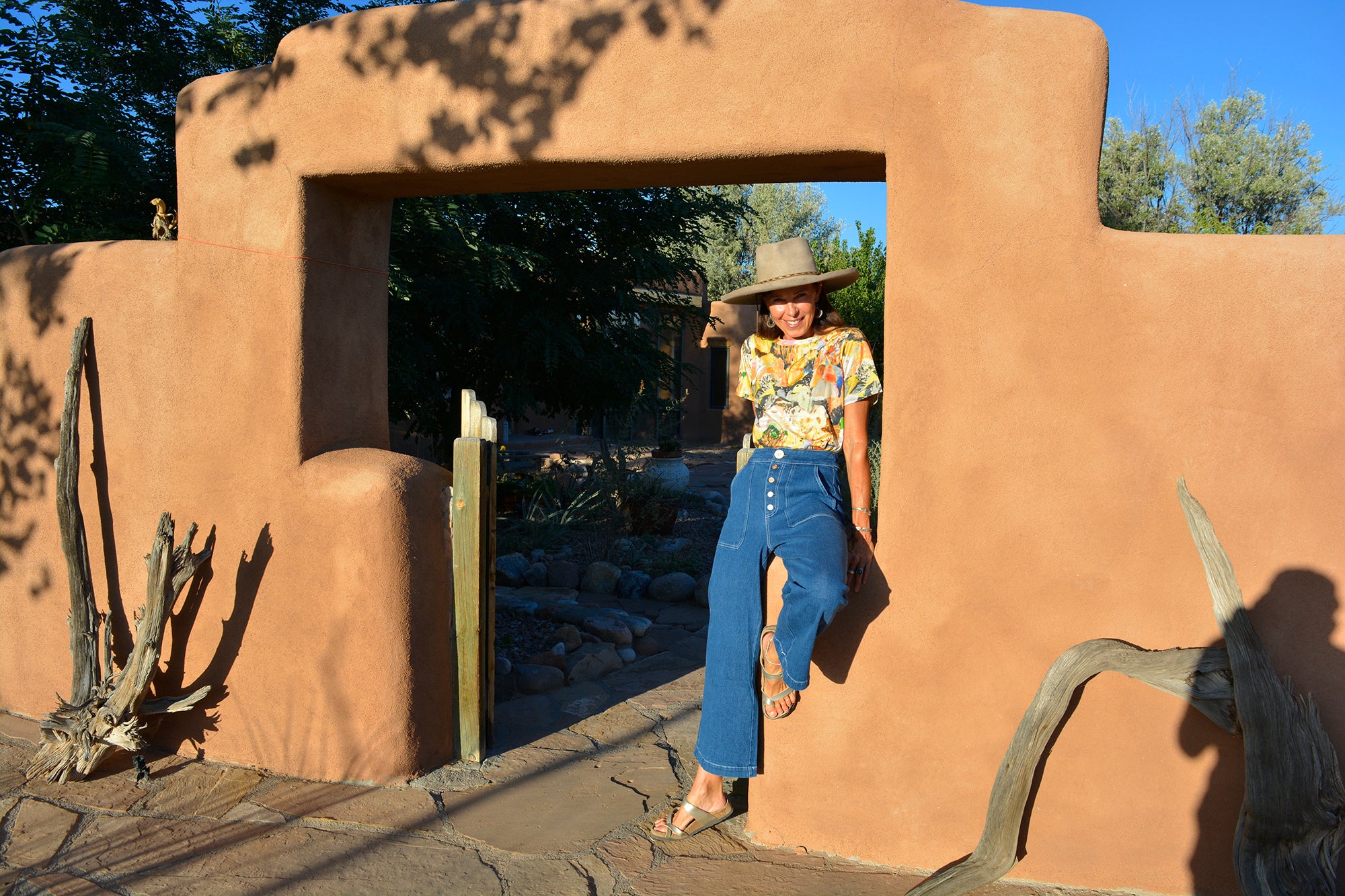 A renowned Australian artist living and working in New Mexico, Jo paints imagined and natural landscapes - depicting desert country full of life and emotion with its heightened, saturated colour. Jo's collection featured in our Spring Summer 2022/23 season.
Our Melody collection depicted Murdie's "Two Dogs Dreaming" artworks. The licensing of the artworks generated income for Murdie and Warlukurlangu Artists, an Indigenous owned organisation which represents Murdie. Murdie's work featured in our Autumn Winter 2021 collection.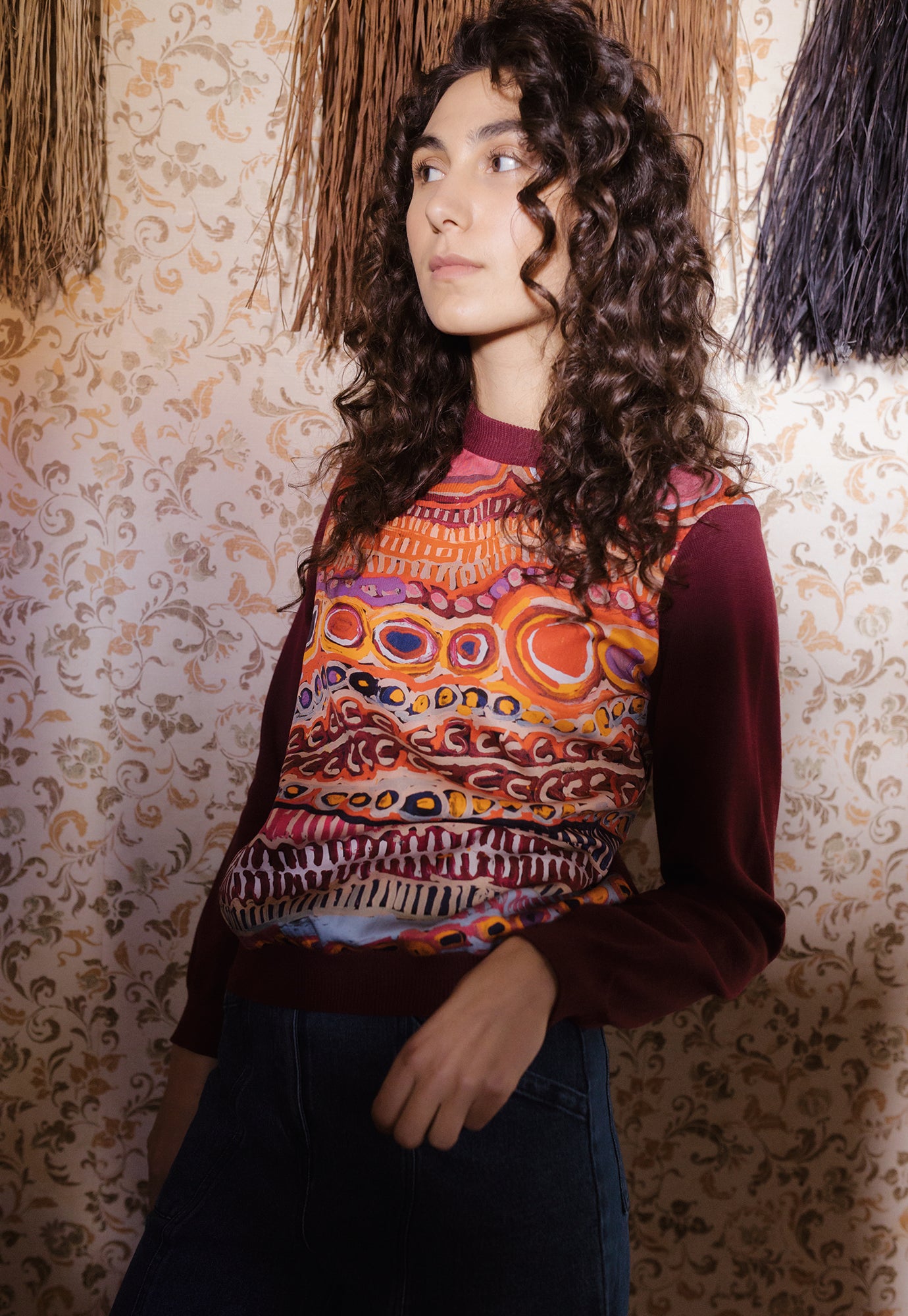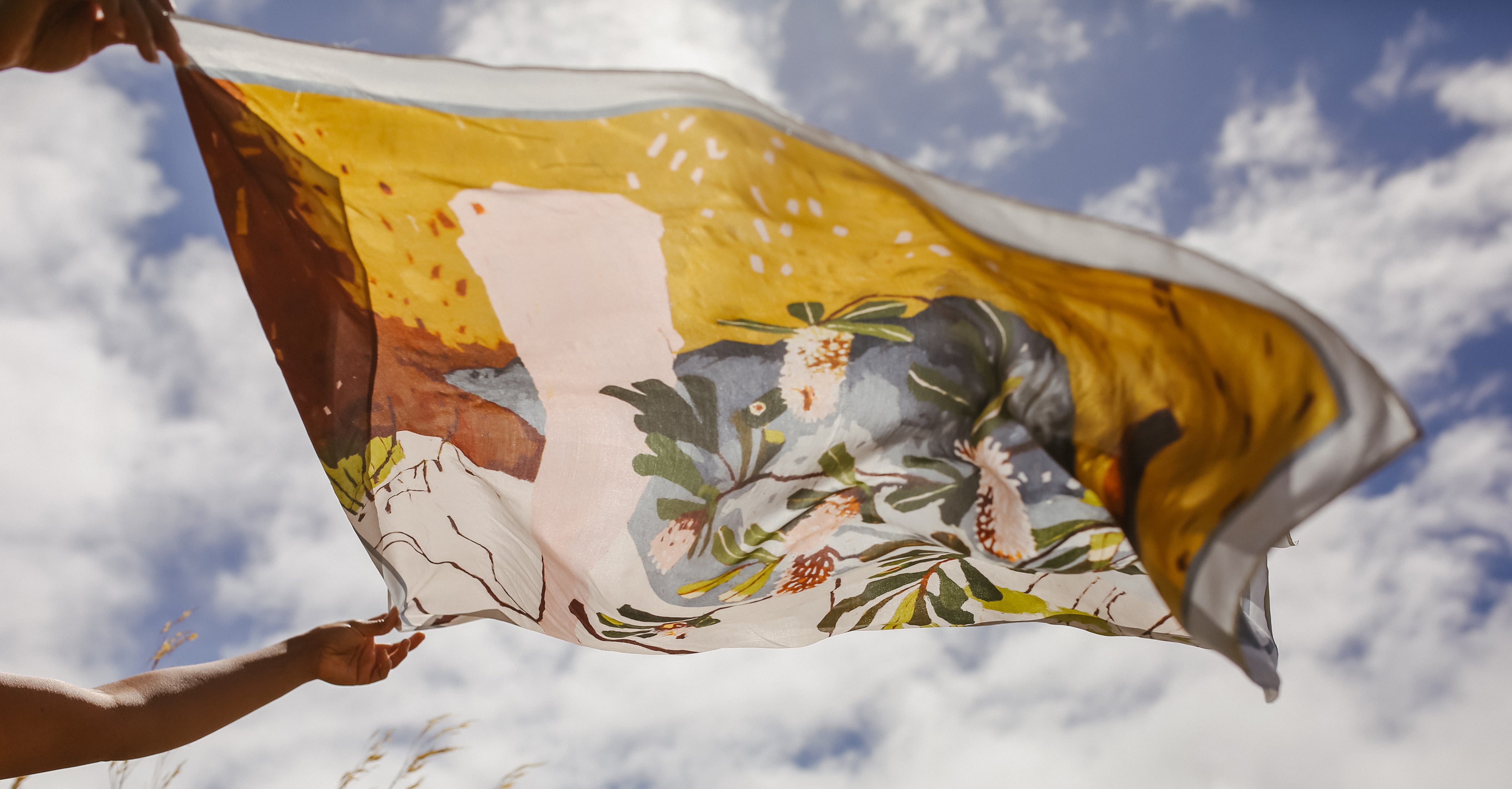 A coveted, sellout collection - Nicola's stunning artwork in oil pastels depicts the banksia woodland of Ku-ring-gai Chase National Park, which abuts her studio. Her work printed so beautifully onto textiles and embroidered onto bags - one of our most popular collections - our first capsule collection of Spring Summer 2021/22
Julieanne Ngwarraye Morton
A First Nations artist, Julieanne works with the Artists of Ampilatwatja, an Aboriginal owned arts centre in the Northern Territory. Ampilatwatja artists' are recognisably distinct, from other Aboriginal artistic communities, due to their application of fine dots and the often bright and figurative depiction of the land.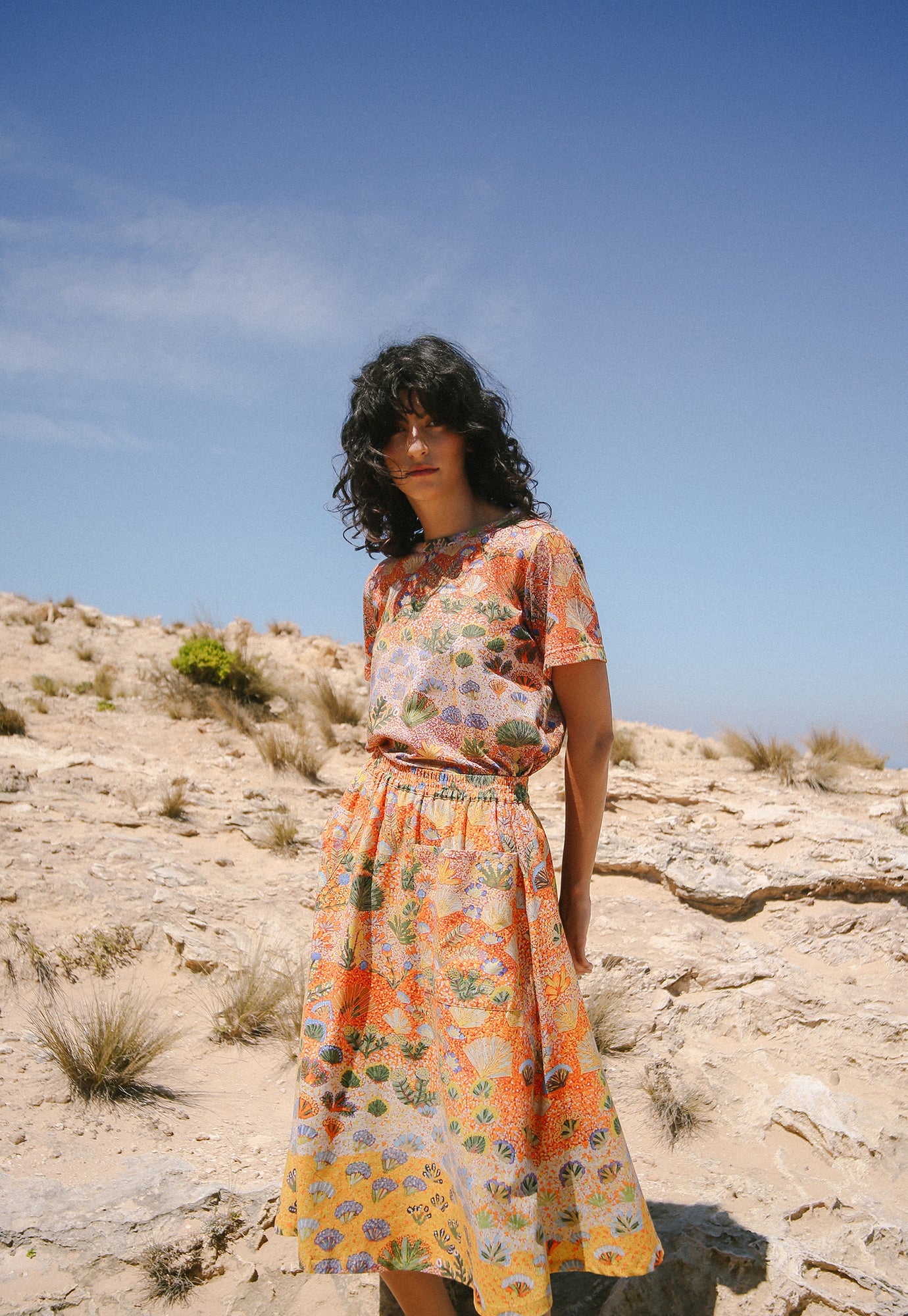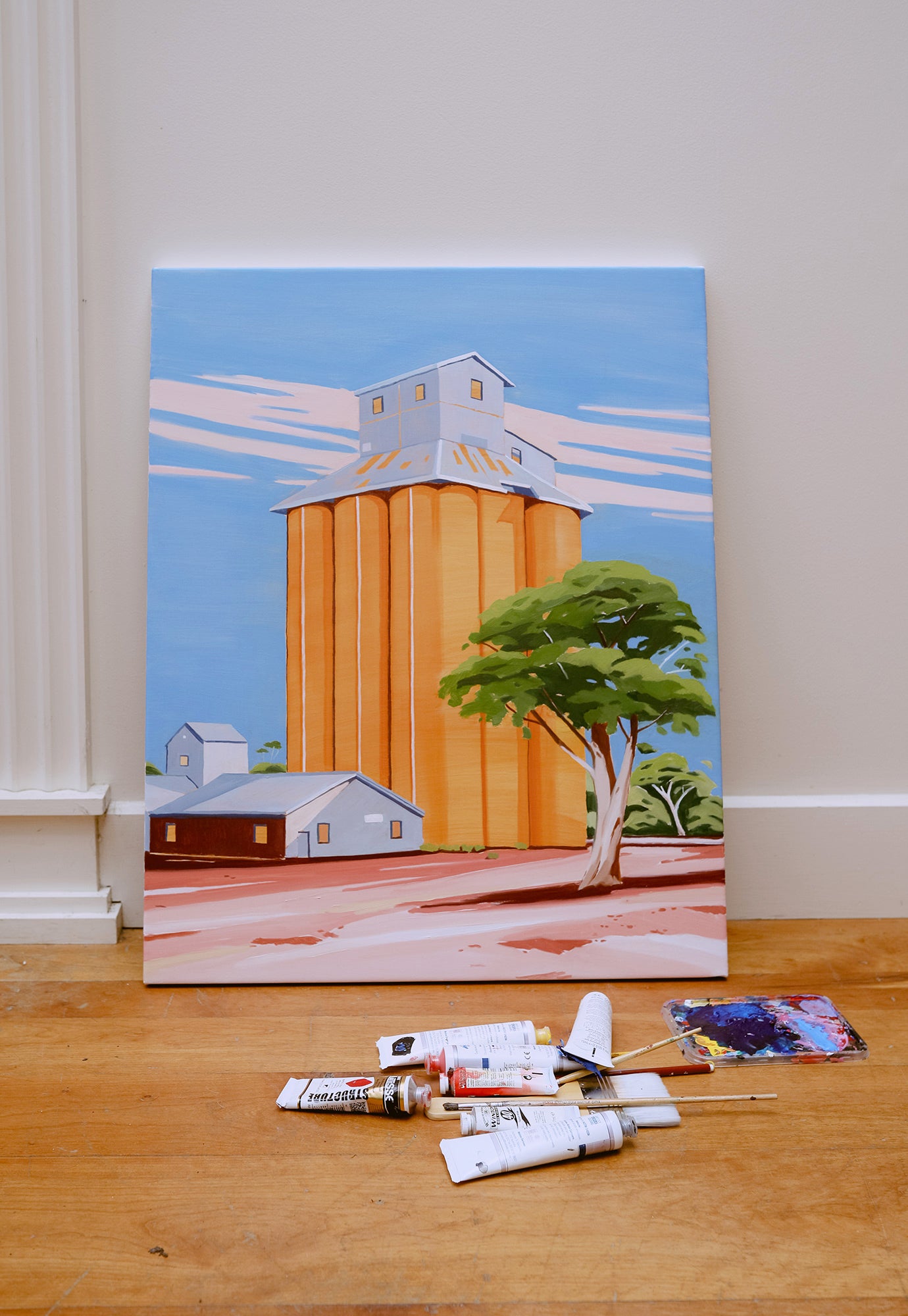 A local Melbourne artist, Justin's stunning colour palette and pared back landscapes of Broken Hill formed the inspiration of our first capsule collection of Autumn Winter 2021.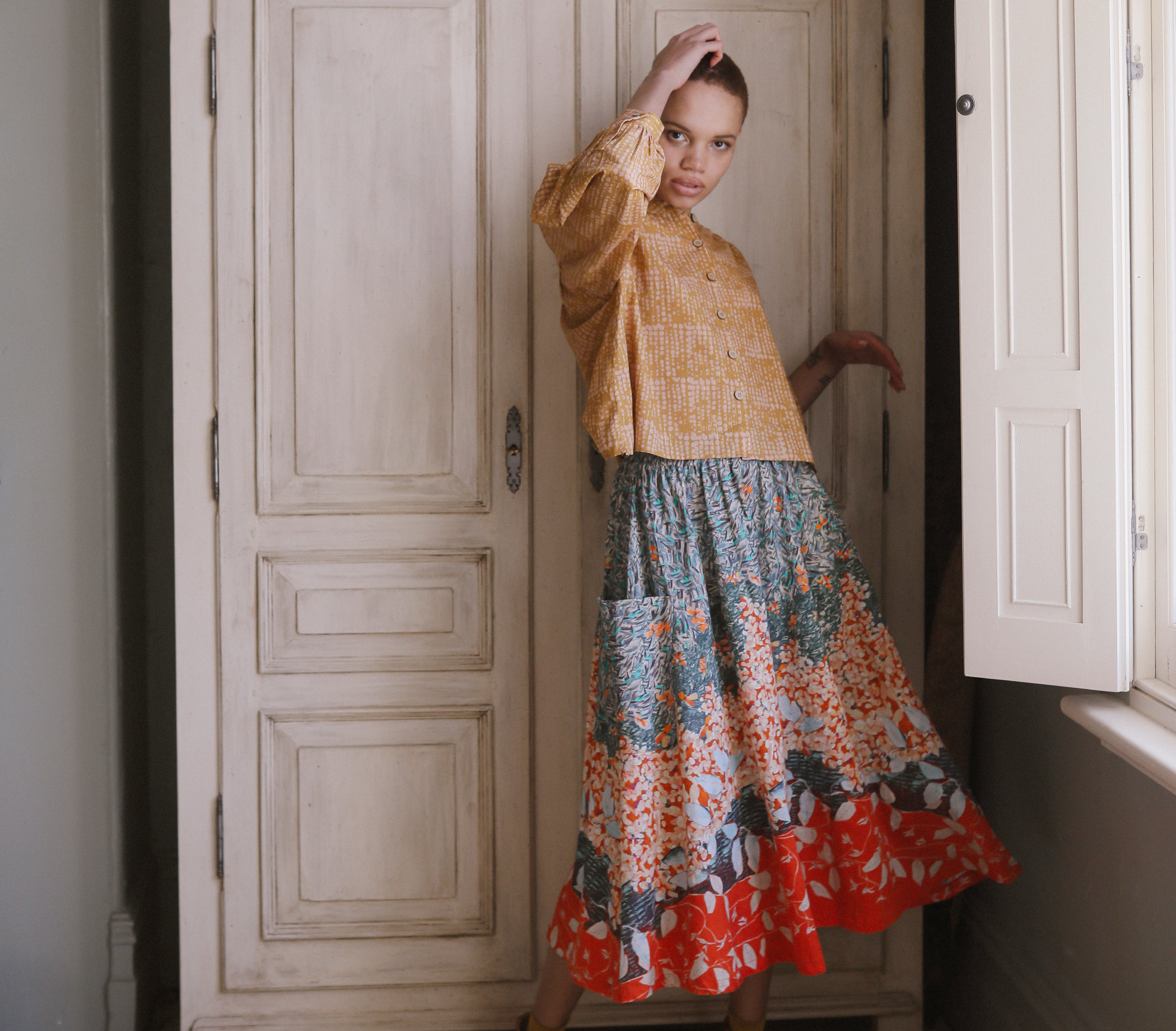 A talent multimedia artist with a background in textile design and floristry, Amy's textural collages capture forgotten, untamed landscapes, and create an abstracted world of pattern, shape, texture and colour. Amy's capsule was part of our Autumn Winter collection of 2021.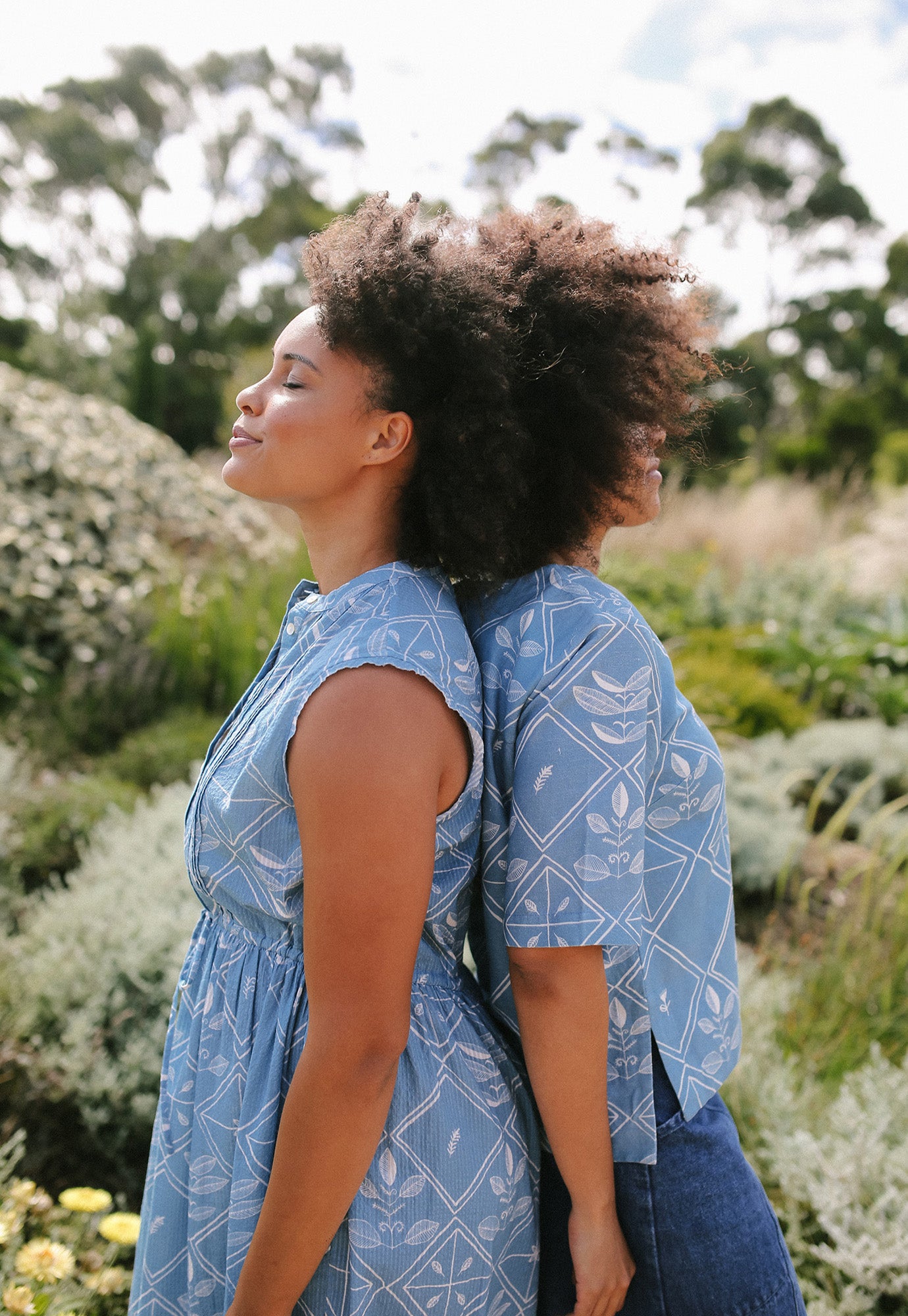 An artist of Niue (Liku/Alofi) and Maori (Ngapuhi/Tainui) descent, she brings to life the pacific heritage artform Hiapo. We loved the intricate linework of Hiapo, and Cora-Allan worked with us to represent the traditional forms on the contemporary textile surfaces. Cora-Allan's work was part of our Spring Summer 2021/22 collection.
An artist, cook, cafe owner and food co-op organiser, Melissa's artworks come from memory and mood, layering artworks to create dreamy interior landscapes. Melissa's work was part of our Autumn Winter 2022 collection.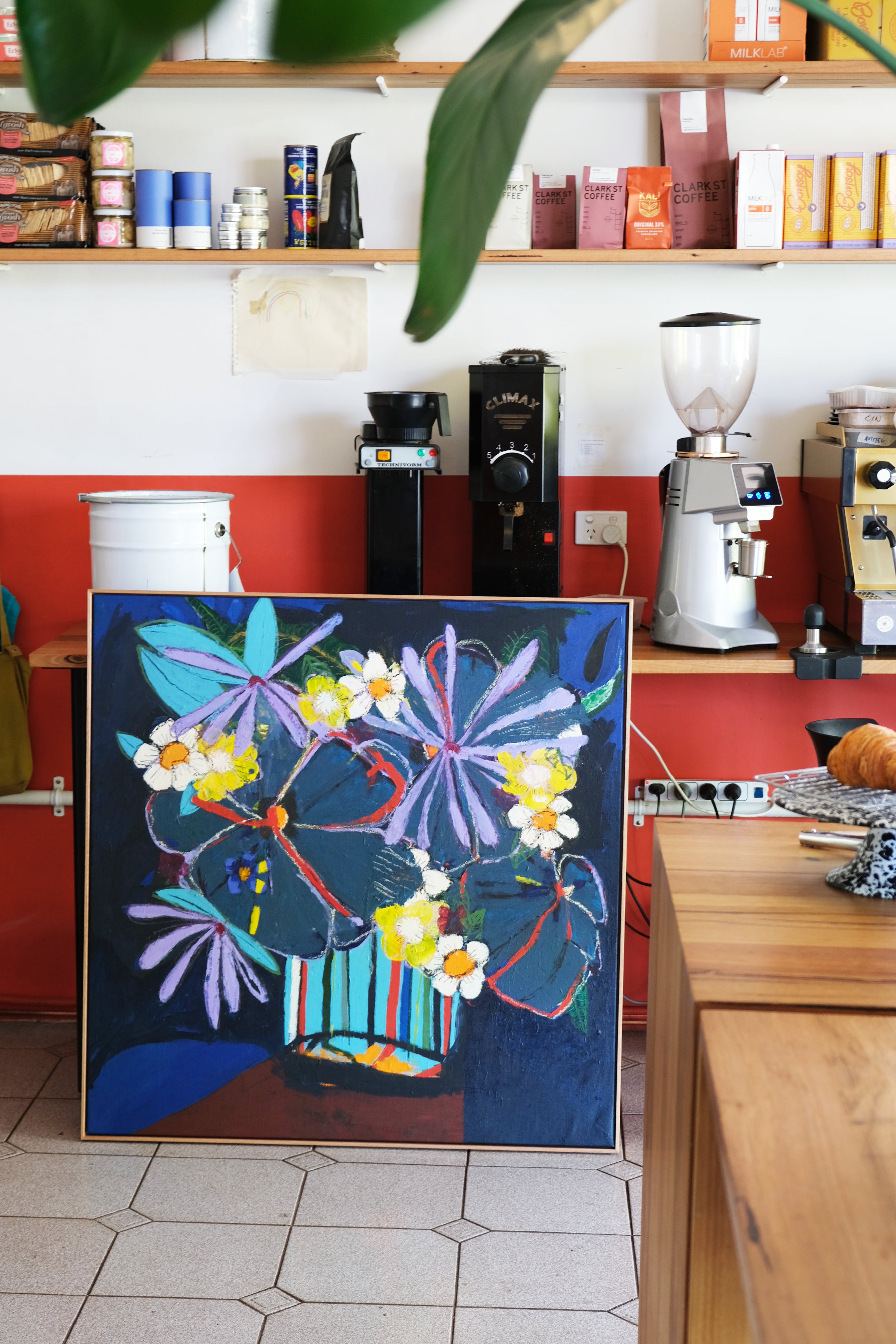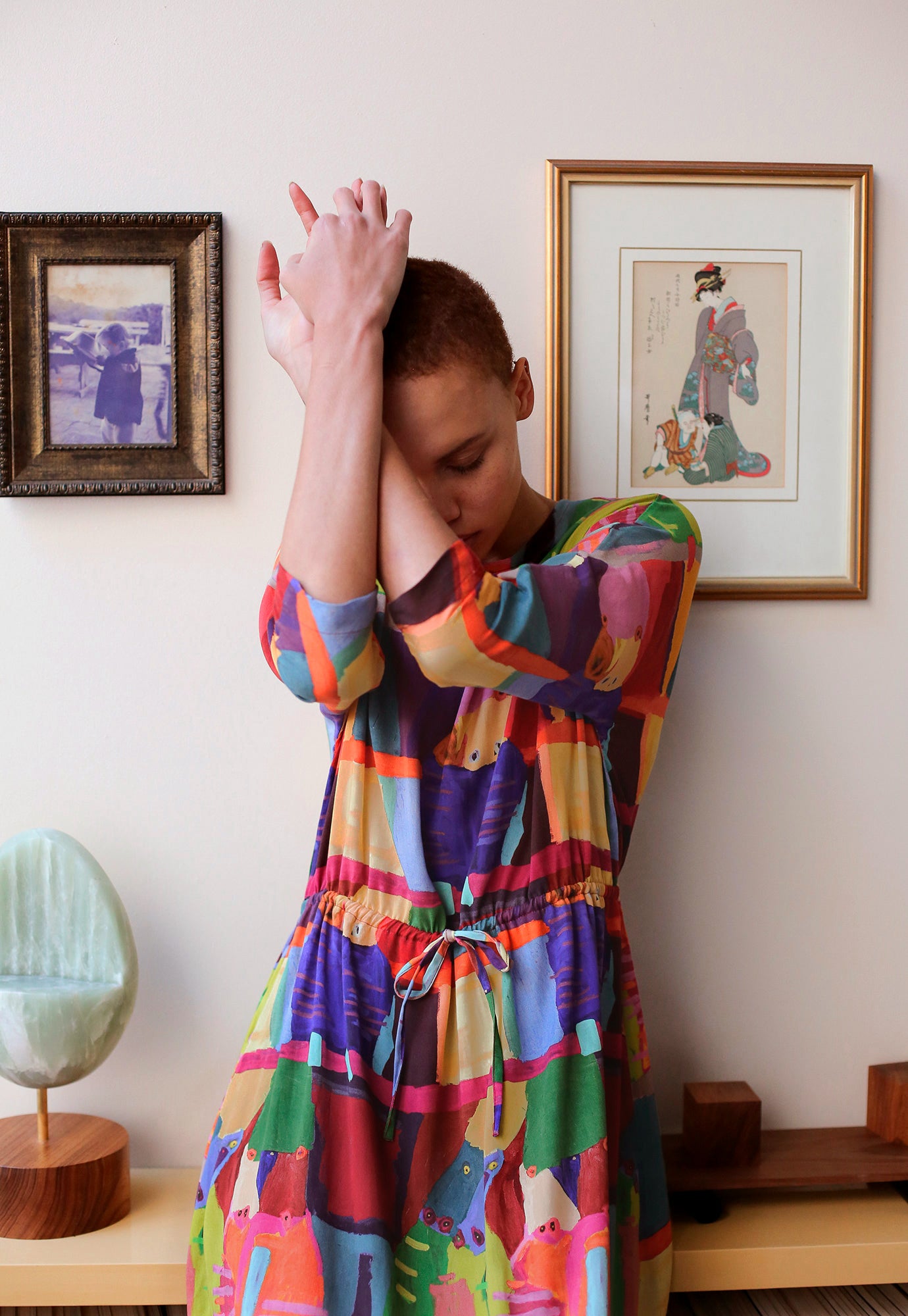 A First Nations artist painting incredible abstracted budgies that flock to Yuendumu in Central Australia - the colourful palette is a joy and creates a patchwork of heightened desert colours. Karen's capsule range was part of our Autumn Winter 2021 collection.
We had long admired the dreamy river landscapes of Wendy, so it was a joy to work with her on this capsule collection. Wendy is an artist and farmer living in the Murray River area, and her work shows the changing landscape of flooding and drying, with the giant river red gums standing tall. Wendy's work featured in our Autumn Winter 2021 collection.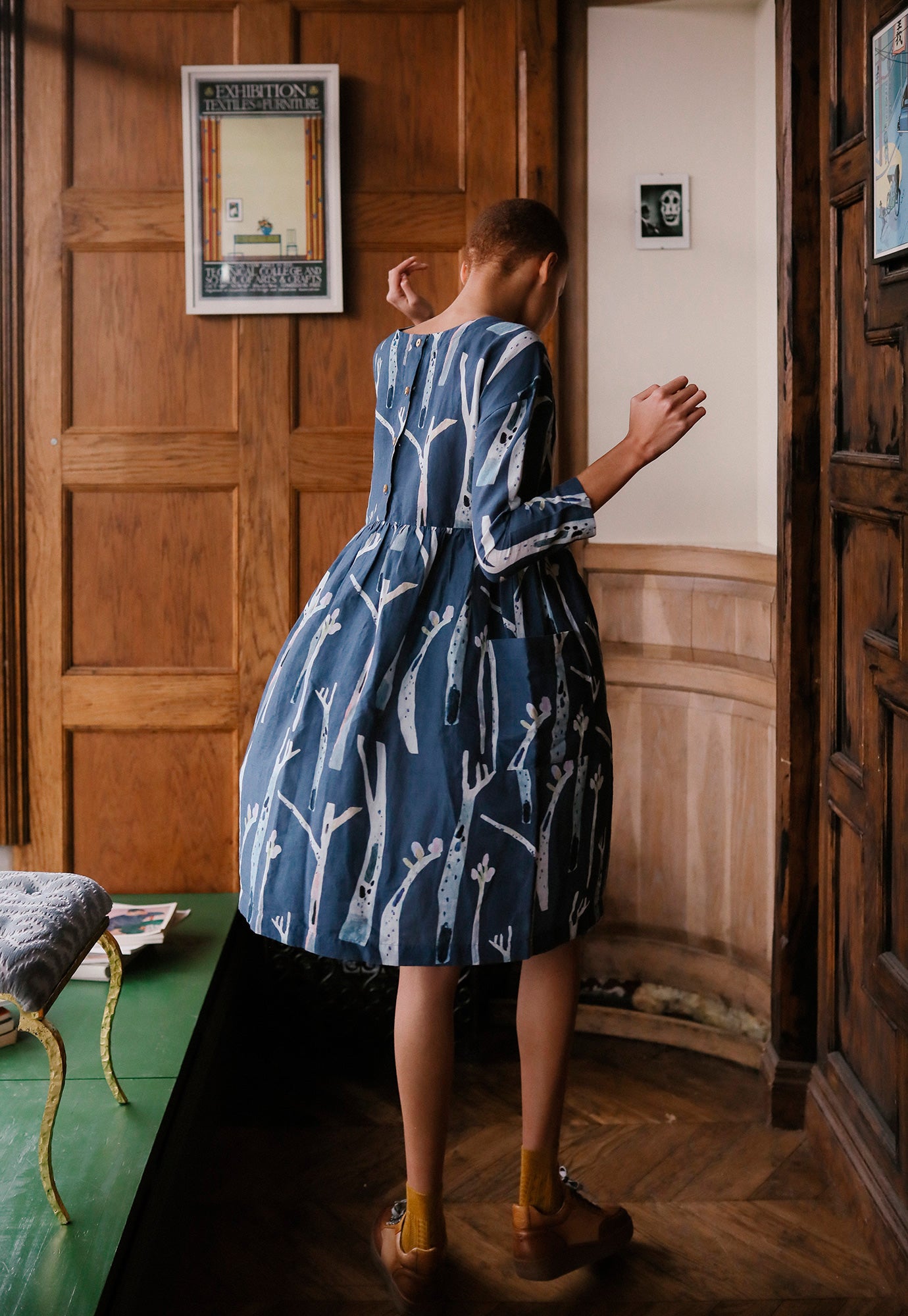 An artist and musician, Elle creates paintings inspired by holiday moods - vibrant floating scenes of rugs, ceramic vessels, chairs, fruit and sea creatures. Elle's capsule range was part of our Spring Summer 2021/22 collection.