For our beautiful digital and screen printed garments, we partner with a small garment manufacturer based in Hangzhou, in China's Zhejiang province. Hangzhou is famous for it's high quality silk production, a region that has been producing silk for centuries.
Independent, and comprised of a team of ten staff, the workshop presented itself to us some three years ago, right when we were thinking we might never find a producer who could really nail our signature, digitally printed clothing, while using environmentally friendly, certified AZO free dyes.
Because the digital fabric printing process is still relatively new, it hasn't been mastered by all of its practitioners, and results can really vary in quality. So we were thrilled when the first samples to come back from our Hangzhou manufacturers were spot on – the colour reproduction was perfectly vibrant and bold, and the overall finish of each piece was of an exceptionally high quality. They also got a big tick for using AZO free dyes.
Owned and run by Julie, a single mum of one who started the business to fit around the care of her daughter. The workshop began in 2010, and passed with flying colours the independent audit that we have conducted to ensure working conditions are aligned with Nancybird's standards. It means a great deal to us to confirm that Julie's factory is light-filled, clean, and that her staff are all given excellent working conditions (more details on that below!) It was a pleasure to visit Hangzhou and see how the magic happens.
Julie - owner and organiser extraordinaire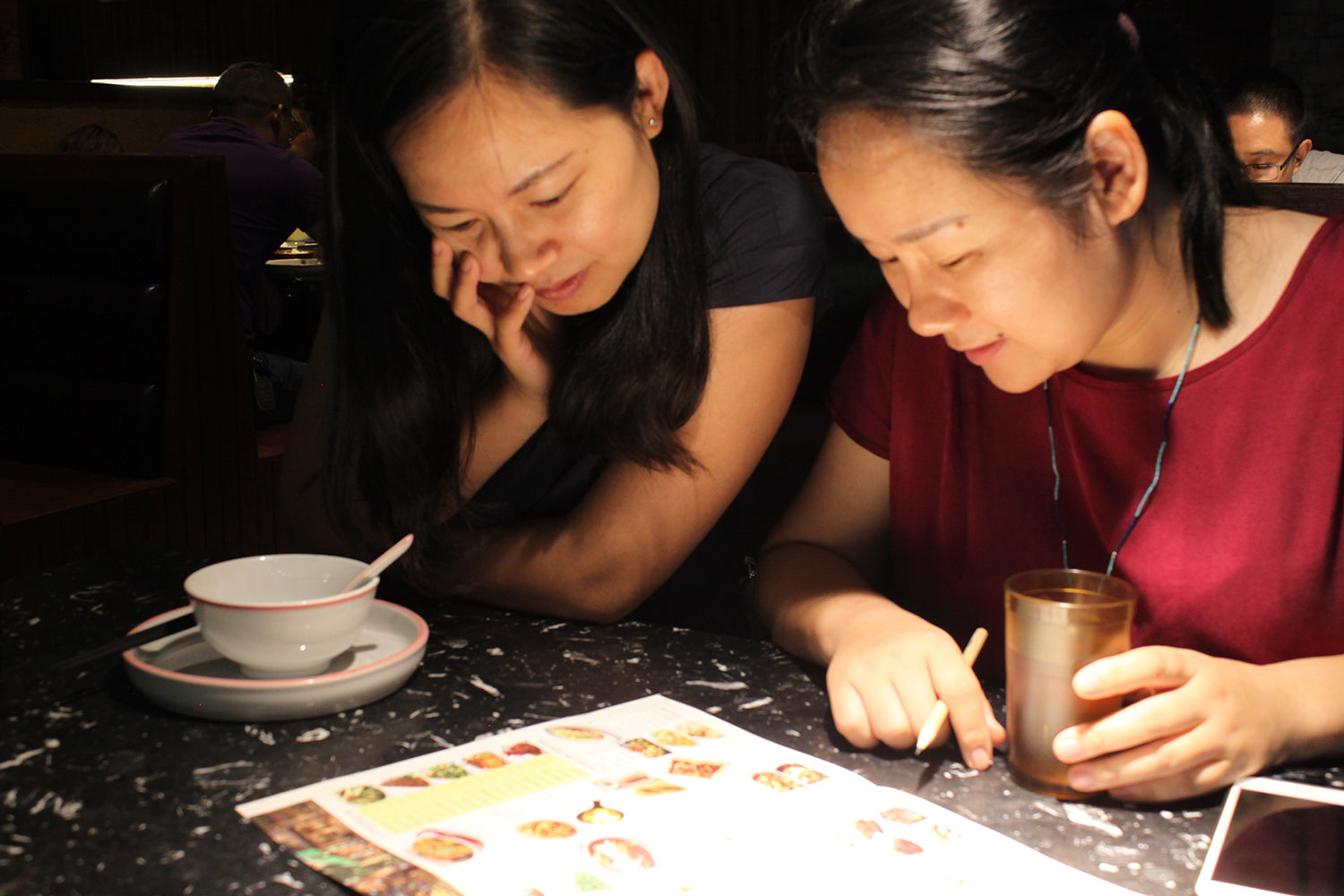 Julie is on the right, with her employee, the lovely Michelle.
Hi Julie! We'd like to ask you some questions about working conditions for your employees, and a little about you, too!
Sure! Most employees have worked here for several years – we are like family.
During your busy times – do they end up working overtime?
Not too much, we have a schedule that we plan for.
What are normal working hours per day?
We work 10 hours per day including 1 hour lunch time.
What about benefits for employees, can you give us some detail?
We have five different kinds of insurance that we must pay as a business. Medical, social, unemployment, maternity, retirement. Every month this is deducted from our account. Everyone in the business is covered, and it is government regulated.
Can you tell us a little bit about how you started the business?
I started 10 years ago, before that – working at a company that made and sold digital printing machines, as well as offering digital printing as a service. This is why I know so much about digital printing! After I graduated from college, I worked in a sewing factory doing cutting, sewing and in the office. Then the digital printing place. When I had a baby, I left and started working in my own business.
How has it grown?
At the beginning, I kept some of my previous clients and they wanted to continue working with me. I arranged their work using existing factories. The work grew, and I eventually set up my own factory.
What do you enjoy most about the business?
Finishing your order! Do you know I feel like it is like final examination in school! After I finish your order I will start my summer vacaction.
How do you juggle motherhood and being a business owner?
Sometimes I can work from home, and just come in when needed. At the beginning, the first three years I just worked from home. Once my girl started kindergarten, I had my own office and could work more. I had relationships with other factories and I just managed the orders. I can balance that very well!
What are your hopes for the future?
That my daughter grows up. You know there is too much homework in China! School is not easy. My friend in Melbourne is same age as my daughter. We always talk about the education of our two kids! 9 years old. School is very easy there. Mathematics is very easy, but in China it's crazy! All students in China would be excellent in Australia! There is too much homework. A child in China must work very hard.
My hopes – that my daughter becomes excellent. Better than her mother!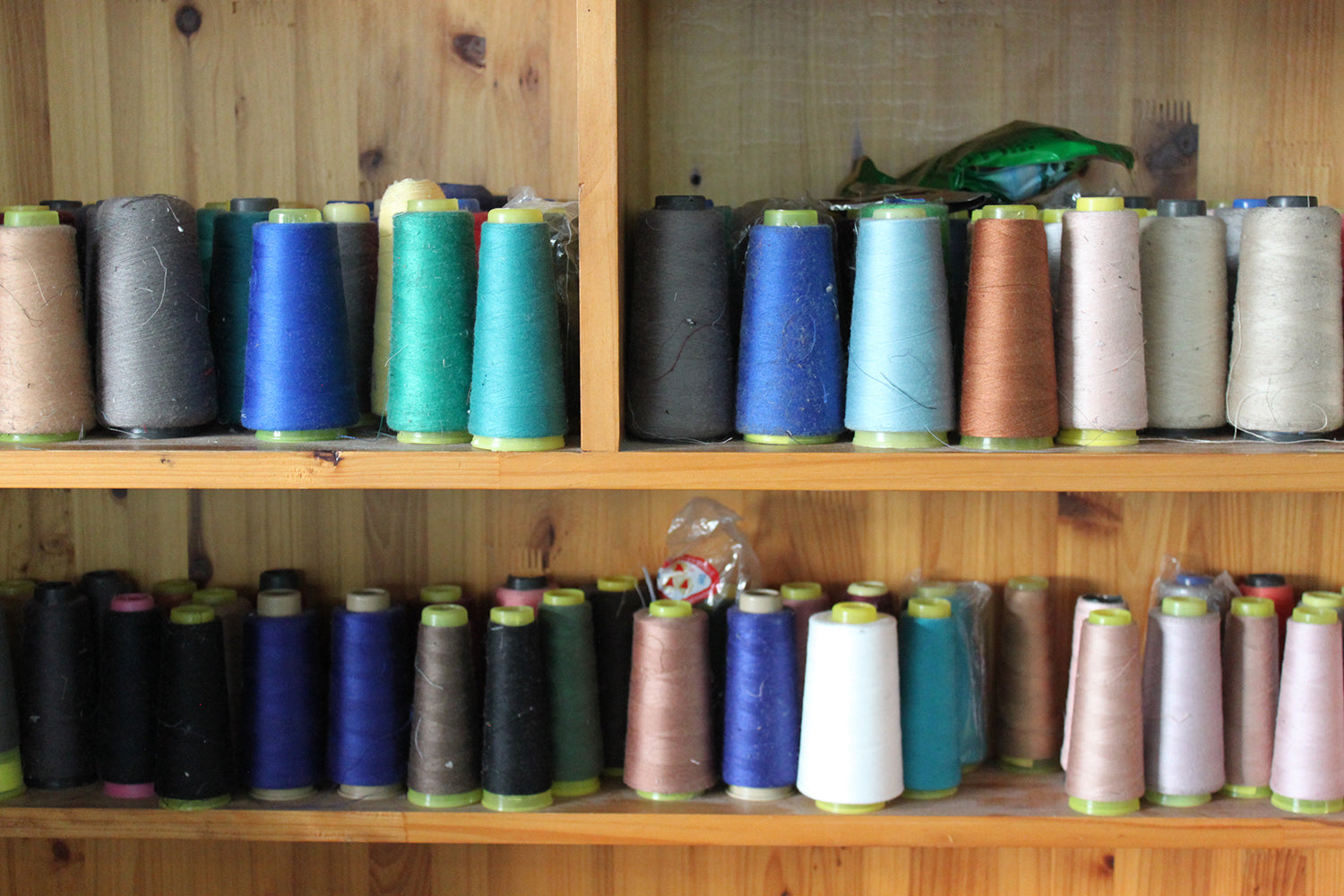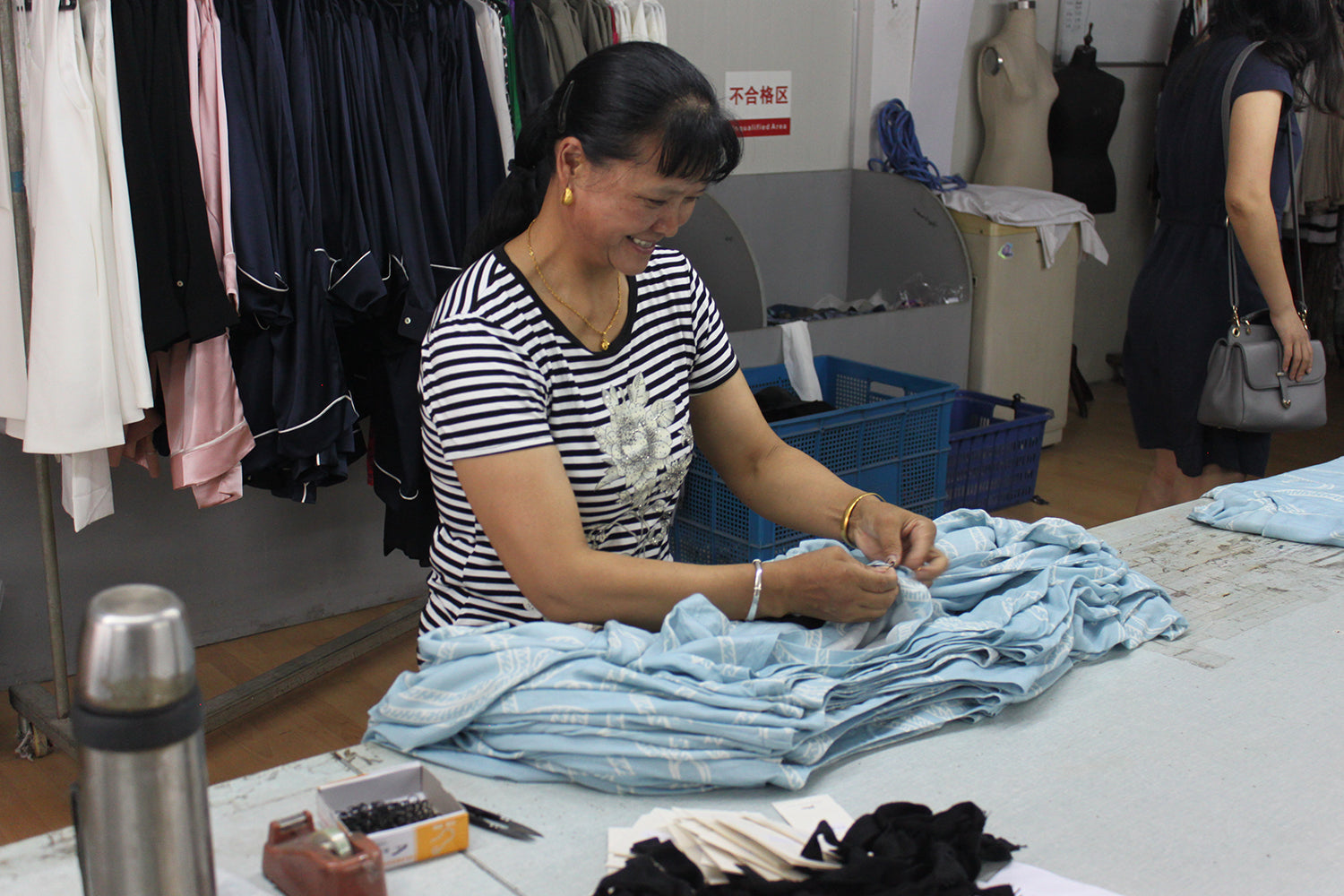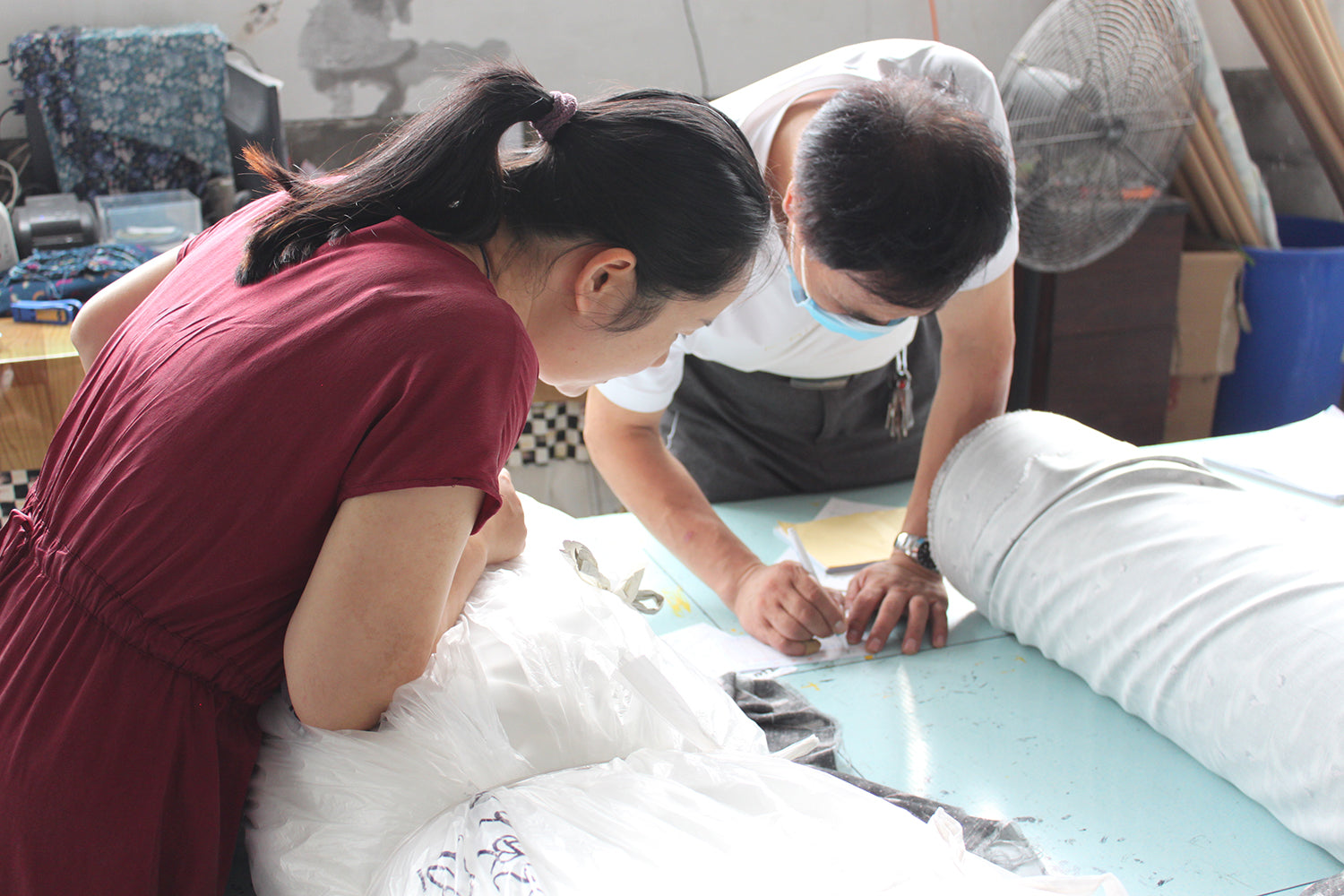 We visited the digital printing facility while in Hangzhou - an EXTREMELY clean place, with shining floors. There were eight digital printing machines whirring away in air conditioned comfort (the climate needs to be controlled for the printing results to be stable).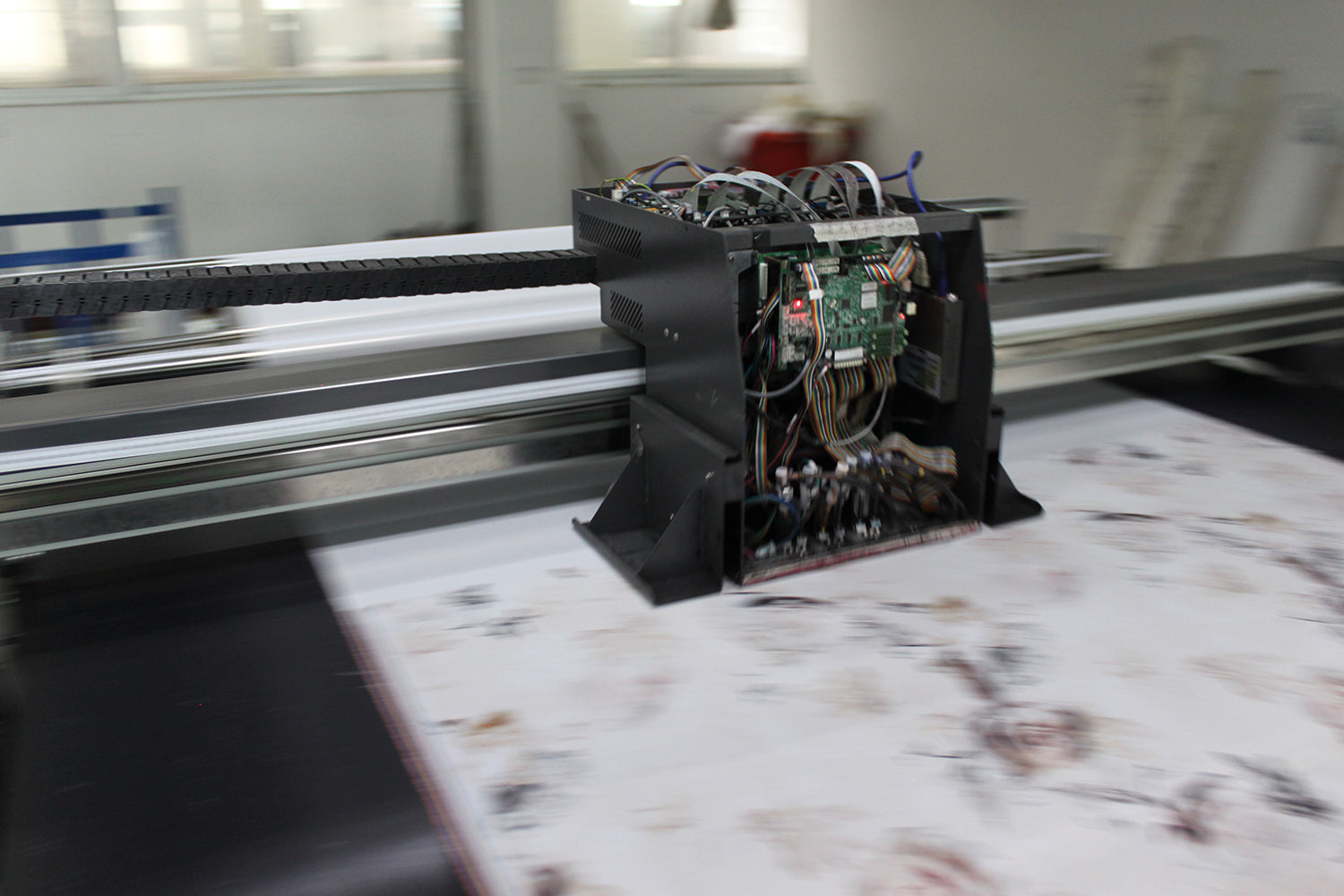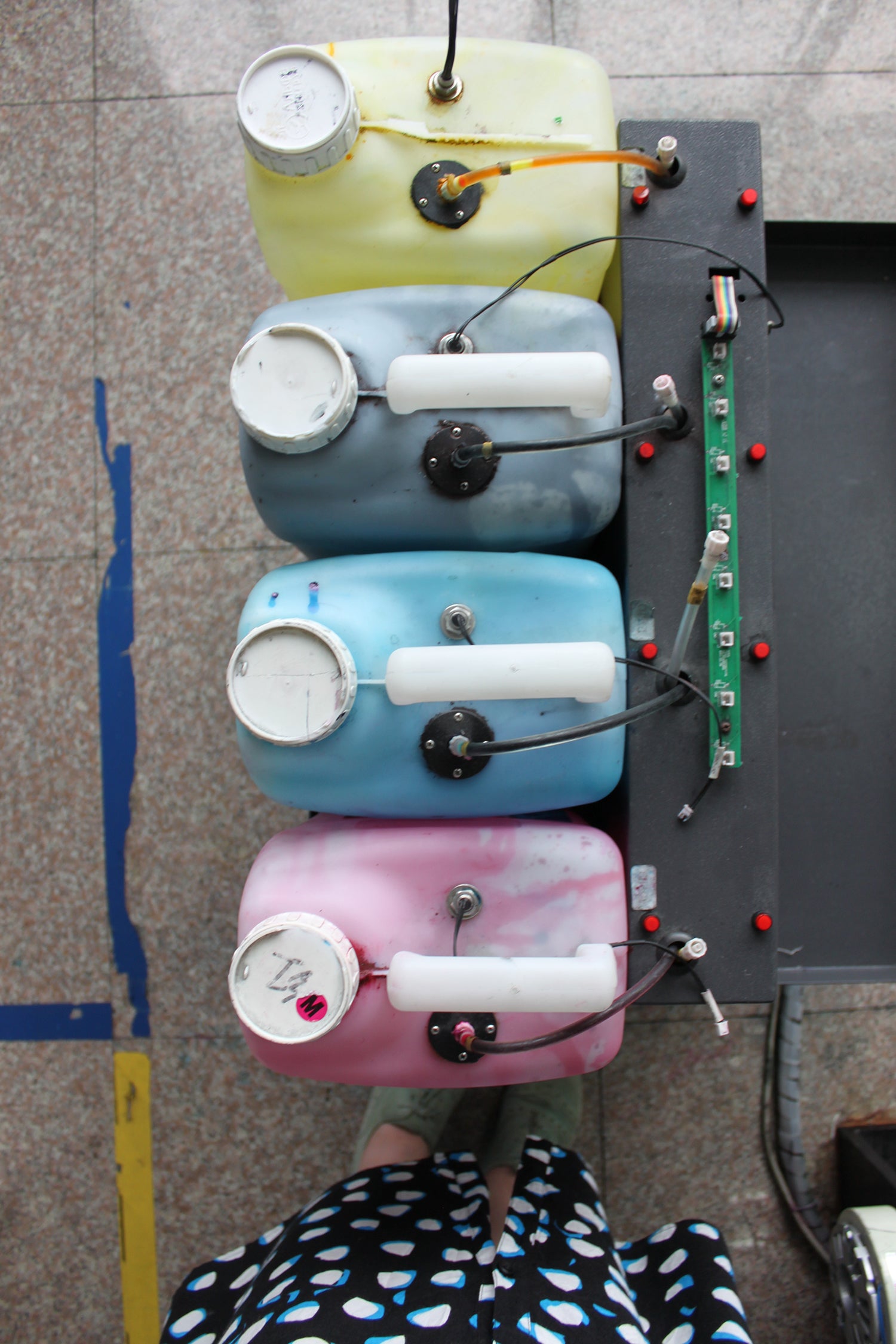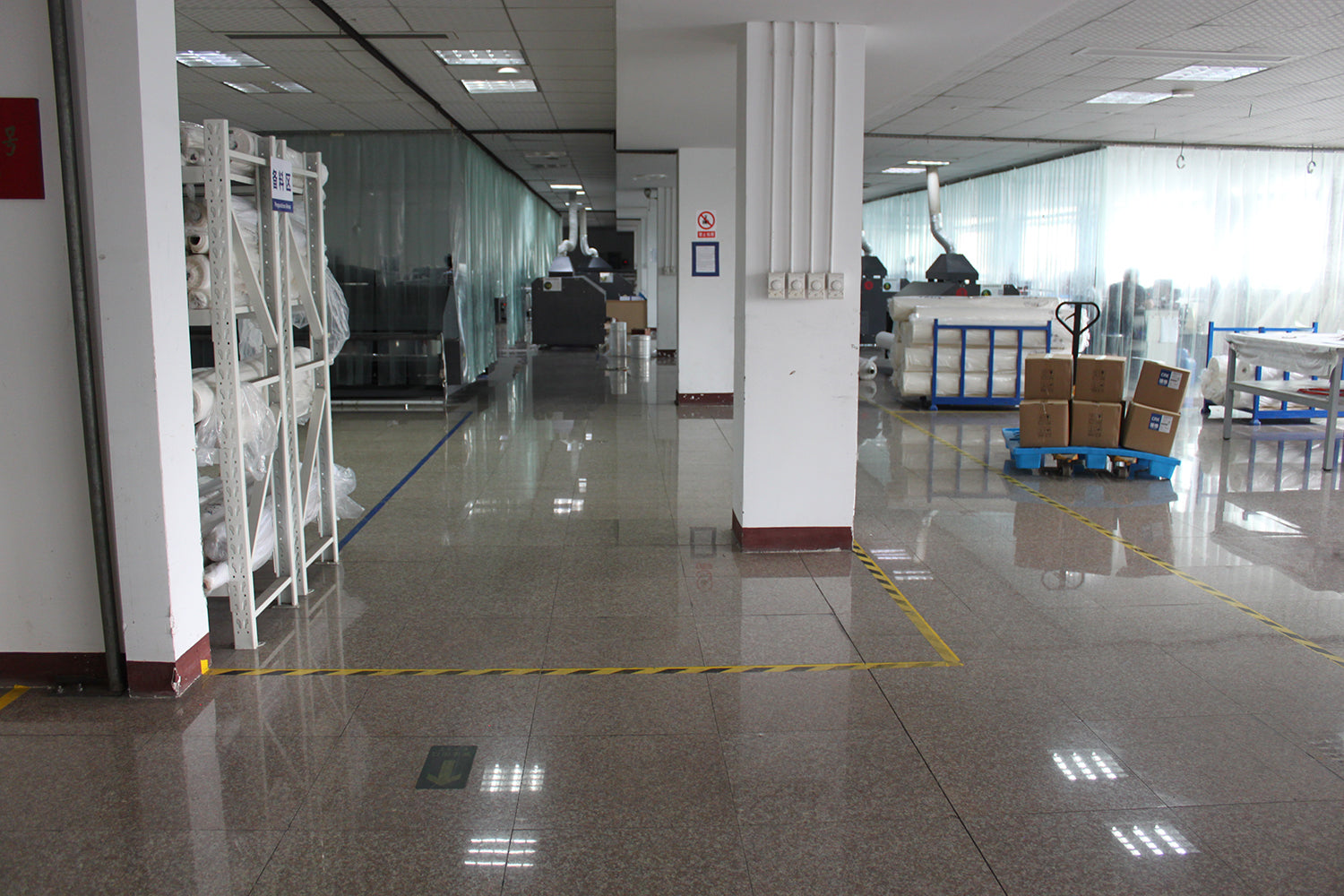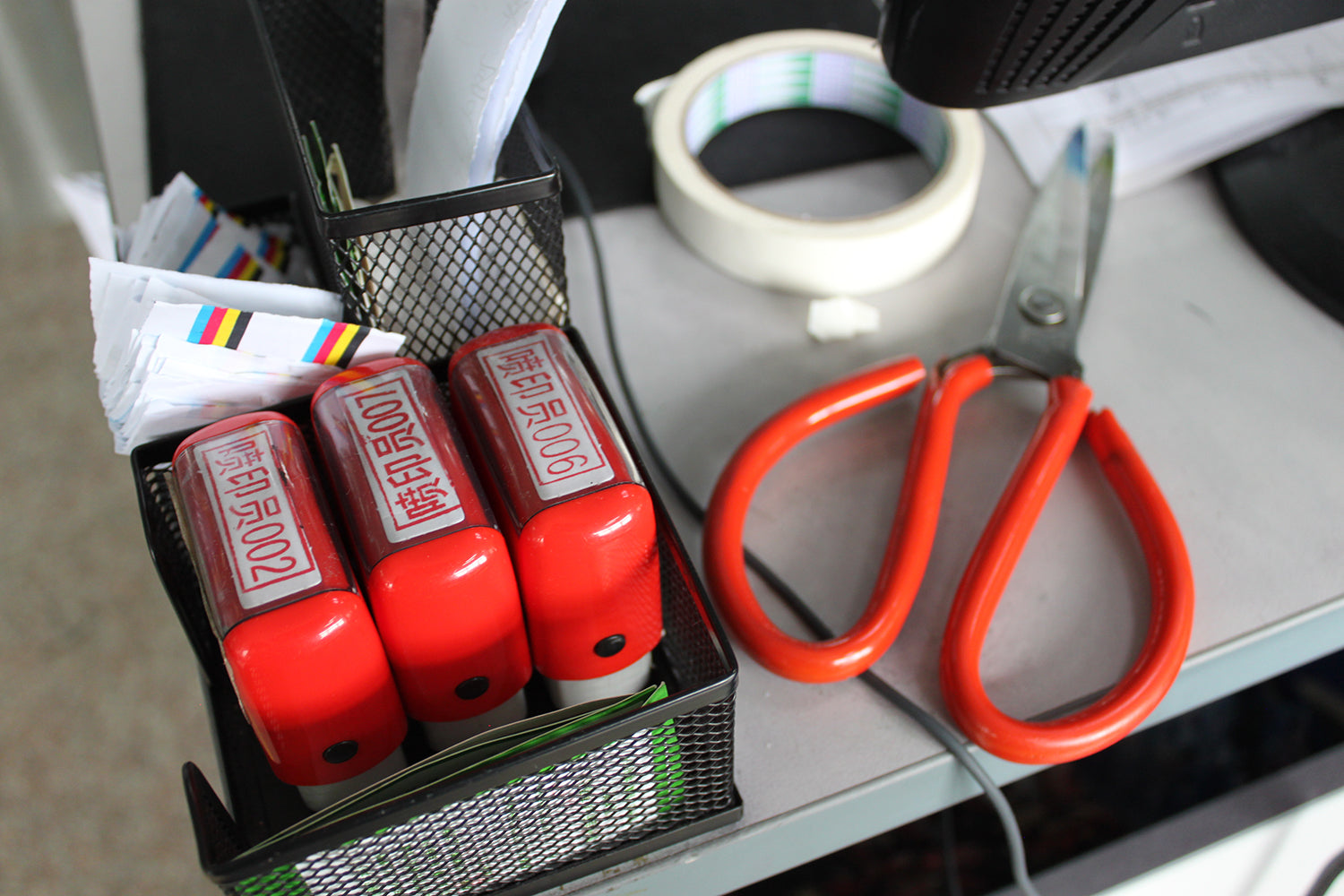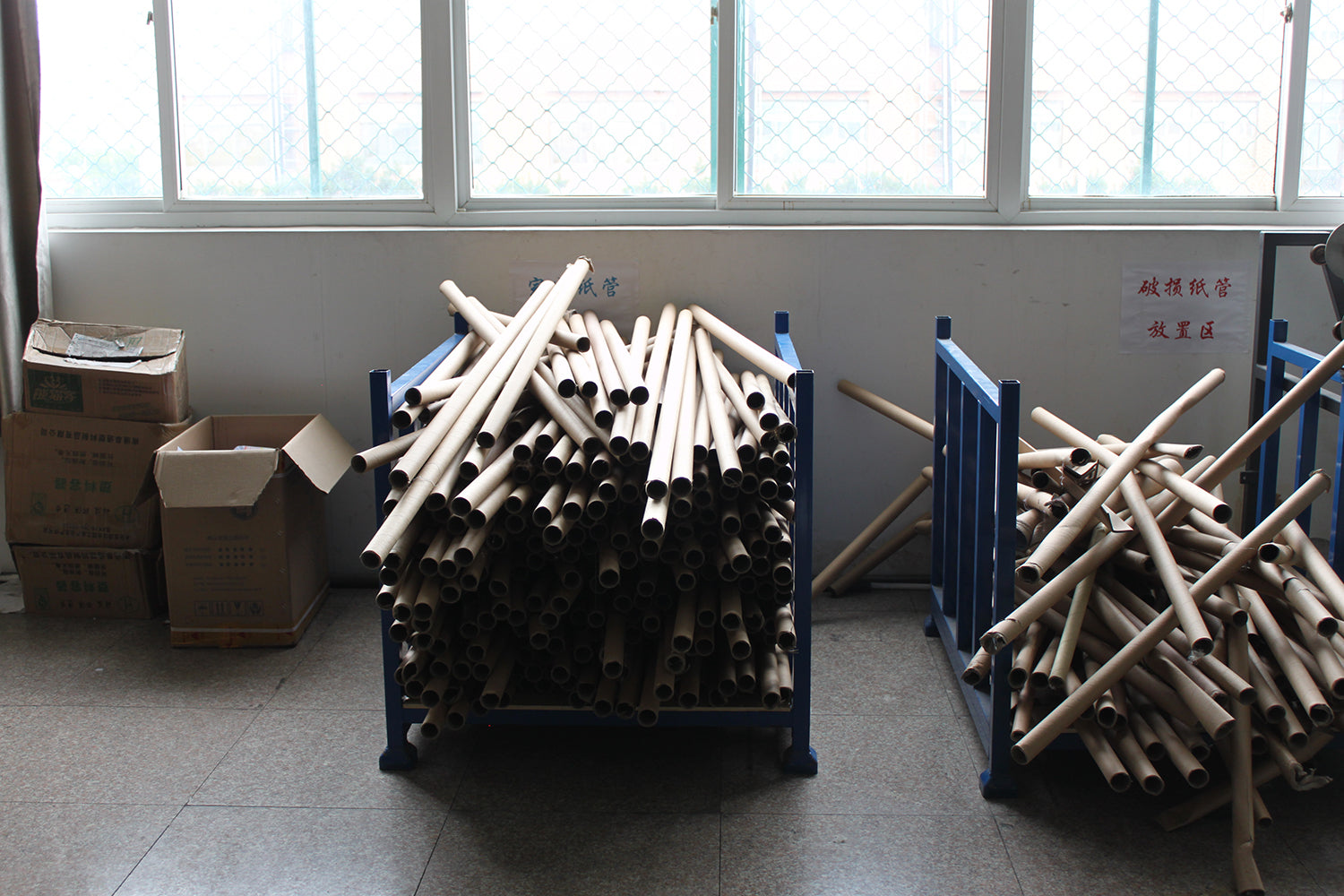 I was lucky enough to have an afternoon free in Hangzhou, so we went to West Lake - a huge lake with surrounding forest and parkland, right in the city. We ate a dessert made from lotus root starch in a little lakeside cafe and enjoyed the spectacle.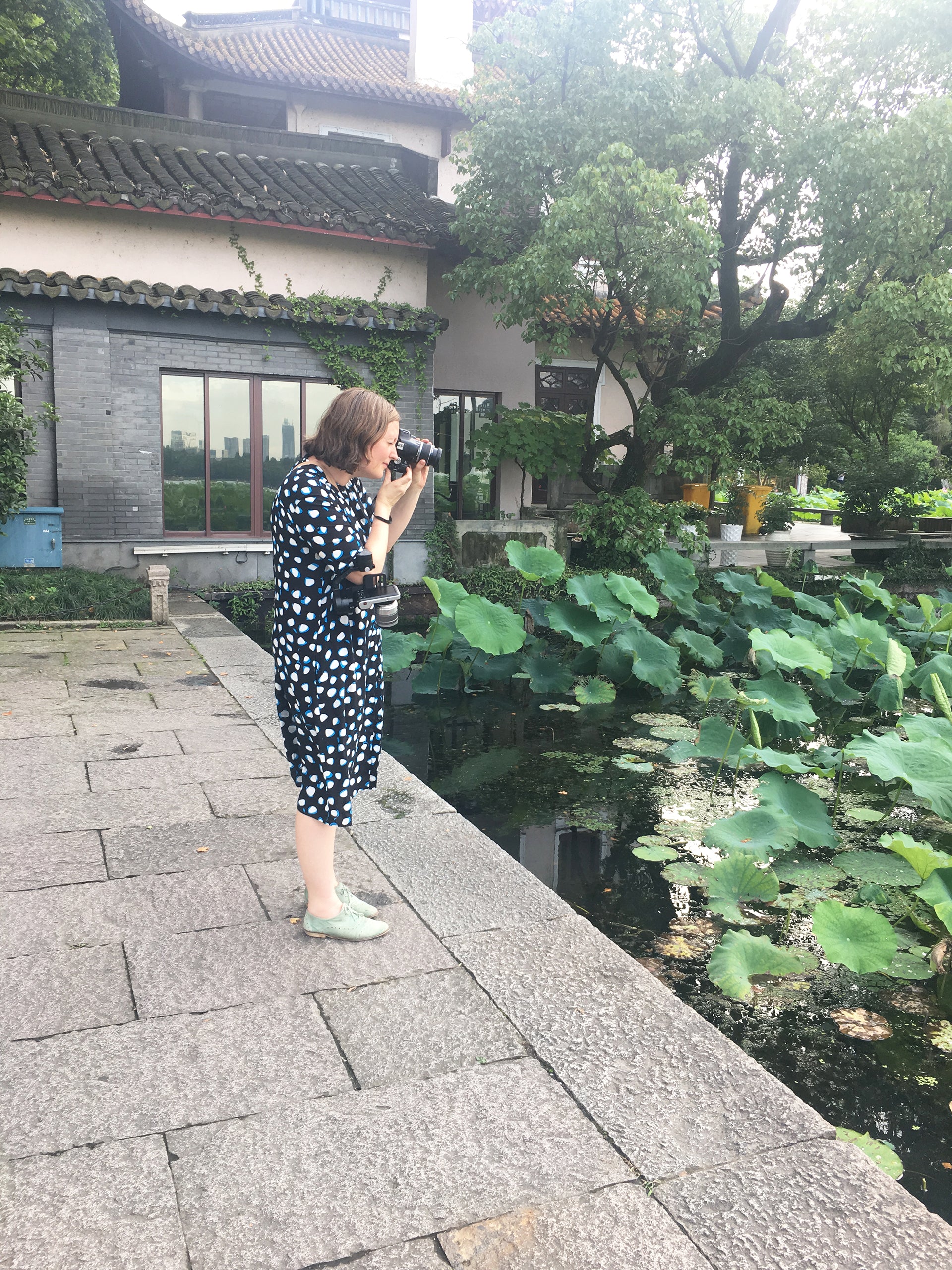 Knitwear - Dalang, Guangdong province - China
We produce our knitwear in a town which is well known for knitwear - there are many independent producers in this small area. We connected with our makers about 18 months ago, and have been really happy with the technical knowledge and quality of production. We found our yarn suppliers through Woolmark, who represent Australia Merino woolgrowers. We are pleased to be able to use merino wool which is guaranteed to be Australian sourced.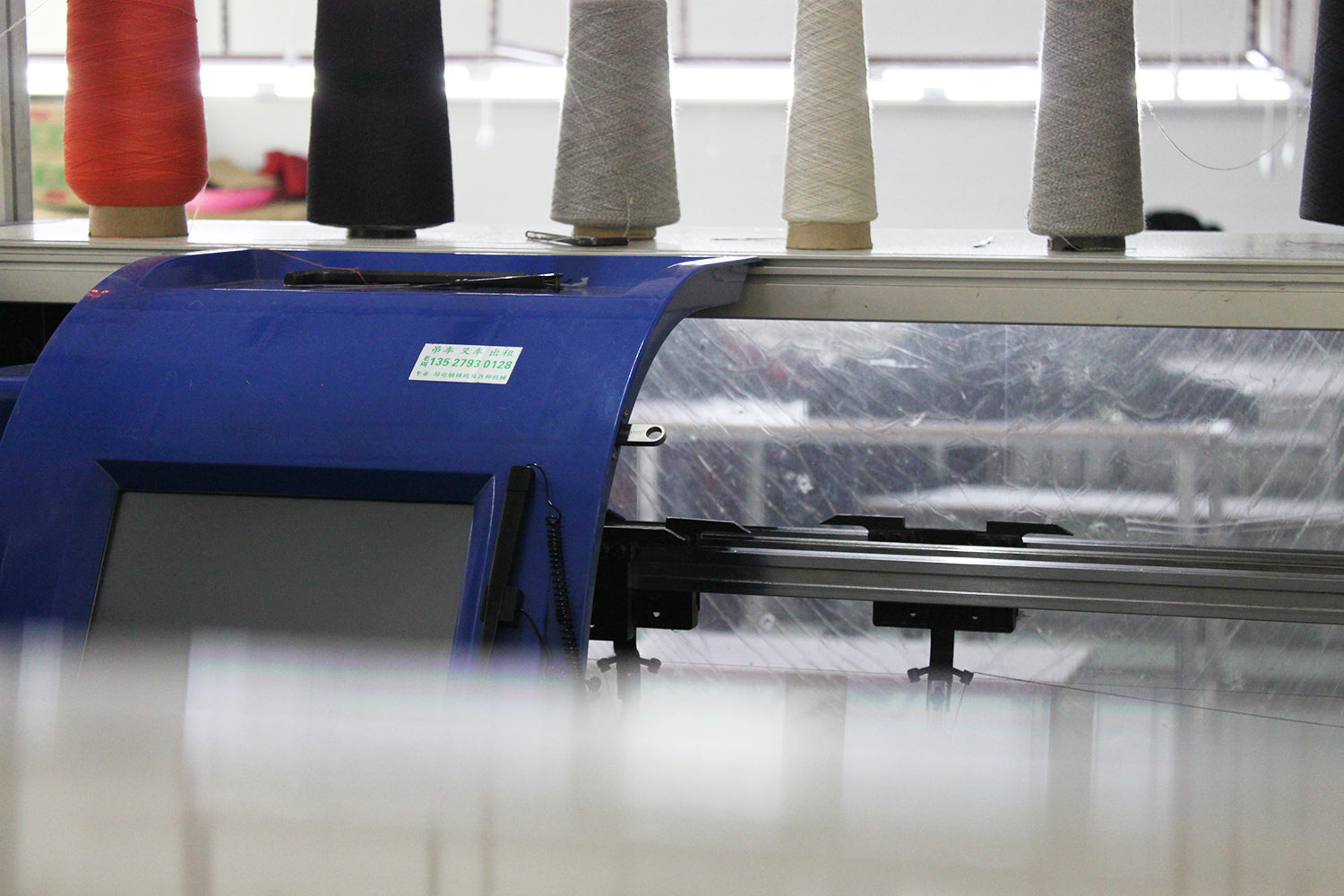 The below image was my favourite machine at the knit workshop - before knitting, the yarns are wound past a block of silicon, which coats the yarn and provides both extra strength and lubrication for the yarn to pass easily through the knitting machine. The silicon is removed in the final washing process.