We choose all materials used in our products with intention and care.
We only use natural materials OR naturally derived materials with an excellent manufacturing process.
Properly caring for your item will extend its life, preserve natural resources and keep waste out of landfill.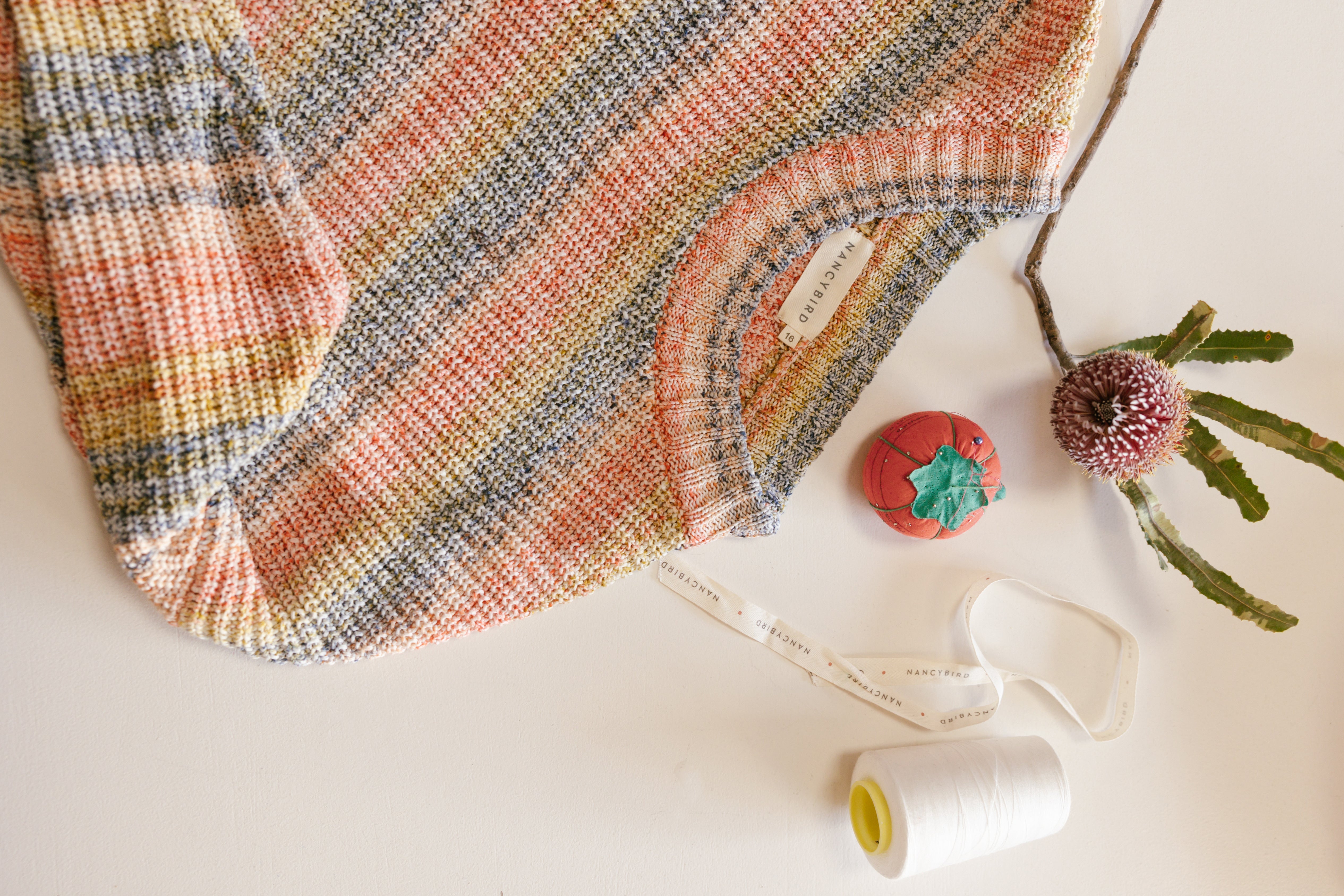 Here are some tips for caring for your Nancybird item:
Garment Washing
We urge you to only wash garments where needed.
Cold water on short washes should be preferenced where possible.
Between washes, garments can be spot cleaned or aired on hanger to keep fresh.
If dry cleaning, preference an eco dry cleaner that uses bio-degradable cleaning agents, bring in your own hanger and skip the plastic bag.
Leather care
Regular leather care involves a wipe down of the leather with a damp cloth to remove superficial scratches.
Treat with leather conditioner occassionally (we recommend bi-monthly).
Let damp or wet leather dry naturally - never dry leather with a direct heat source as this can warp the leather.
Alterations and Repairs
If your garment needs altering, take to a tailor to adjust - they can take in, let out and adjust hems so you can keep wearing.
If your bag needs some reconditioning, take it to bag repairers - they can bring back aged leather to give your bag new life.
Replacing worn soles on shoes is an option too - we have a great Melbourne repairer we can recommend! Just get in touch.
Reselling
Reselling is a great option if you're not reaching for it - Nancybird has a great following for resold items with the items holding their value when resold - check out Facebook BSS groups for more.
Donation
Donation or swapping is also a good way to move your Nancybird item to a place where it will be used and worn. We can suggest organisations such as Fitted for Work or Dress For Success to donate items.
Recycling
If your item has reached its end of life, there are some good solutions.
Upparel and Textile Recyclers Australia are two Australian options - you can send them your old textiles and they create pathways for new life of the textile fibres.