Our small capsule ranges of homewares include different product mixes with each new season – from hand knitted house socks, to knitted or woven throw rugs, to handwoven straw mats, crocheted alpaca cushions, tassels, block or digital printed bedding, and more.
Part of what we love about dreaming up these collections is that they provide new opportunities to connect and work with highly specialised artisan groups from around the world. On many occasions, the designs have even been inspired by the particular talents of the artisans themselves.
So far, we have worked on our HOME collections with:
Agija and her friends, Latvian hand knitters who use local Latvian wool
A Bolivian Fair Trade organisation specialising in hand knitted and crocheted cushions
St Albans, a Melbourne-based woven blanket business, who manufacture mohair wool from their South African workshop
Our block-printing friends working under a Fair Trade accredited organisation in Saganer, Rajasthan
Injalak Arts, a Northern Territory arts centre based in Gunbalanya, Northern Territory who design and screen print indigenous stories in intricate line drawings
A group of Filipino weavers who create mats and baskets from locally grown reeds, and were introduced to us by Care International
SCREENPRINTING AND TEXTILE DESIGN - INJALAK ARTS - GUNBALANYA, NORTHERN TERRITORY - AUSTRALIA
For our November 2016 HOME collection, we worked with Injalak Arts - an art centre in the Northern Territory doing really interesting things, including textile design and printing on site. These images are courtesy of Injalak, printing the designs that we used in our collection.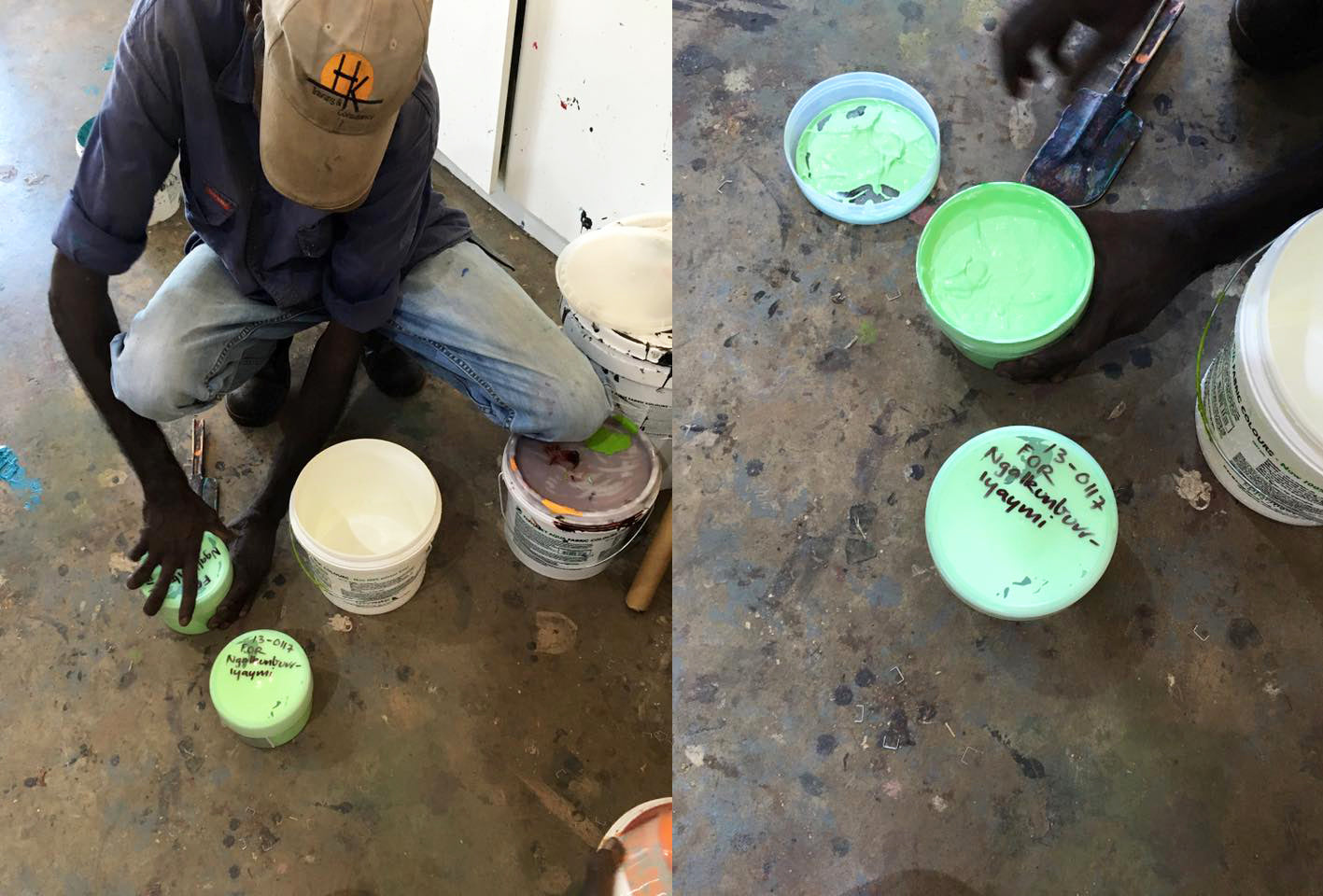 HAND KNITTED SOCKS - AGIJA AND FRIENDS - VENTSPILS, LATVIA
We found the lovely Agija through her Etsy store - she and her friends knitted by hand our house socks using local Latvian wool, which was included in our Autumn 2017 HOME collection.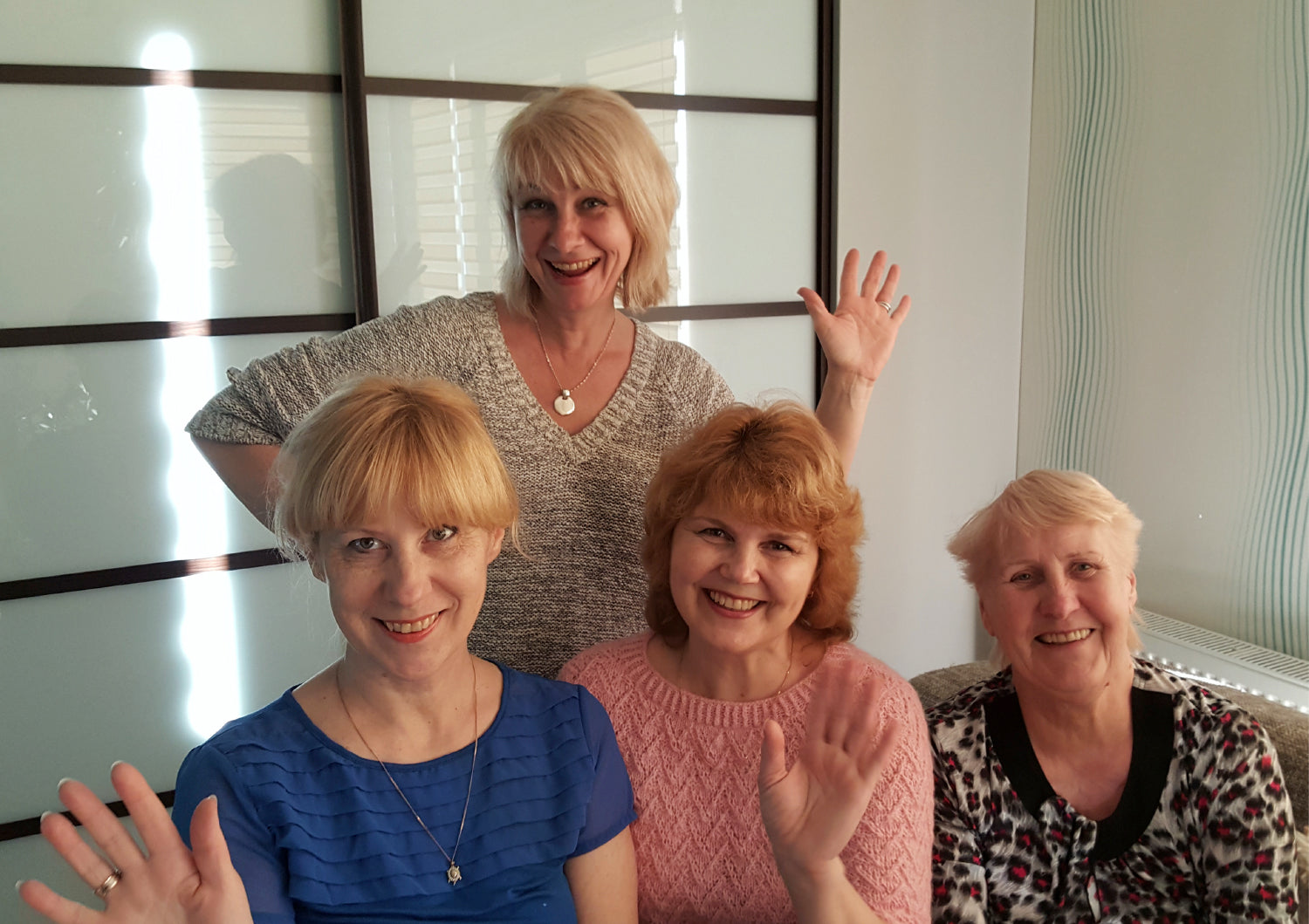 FAIR TRADE BLOCK PRINTING - SAGANER, RAJASTHAN - INDIA
We have been working with this fair trade organisation making parts of both our HOME and Garment collections. Block printing is often a skill passed down by family in specific regions in India. Emily was lucky enough to visit in April 2017 to see print master Ghanshayam Ji in action block printing parts of the HOME collection.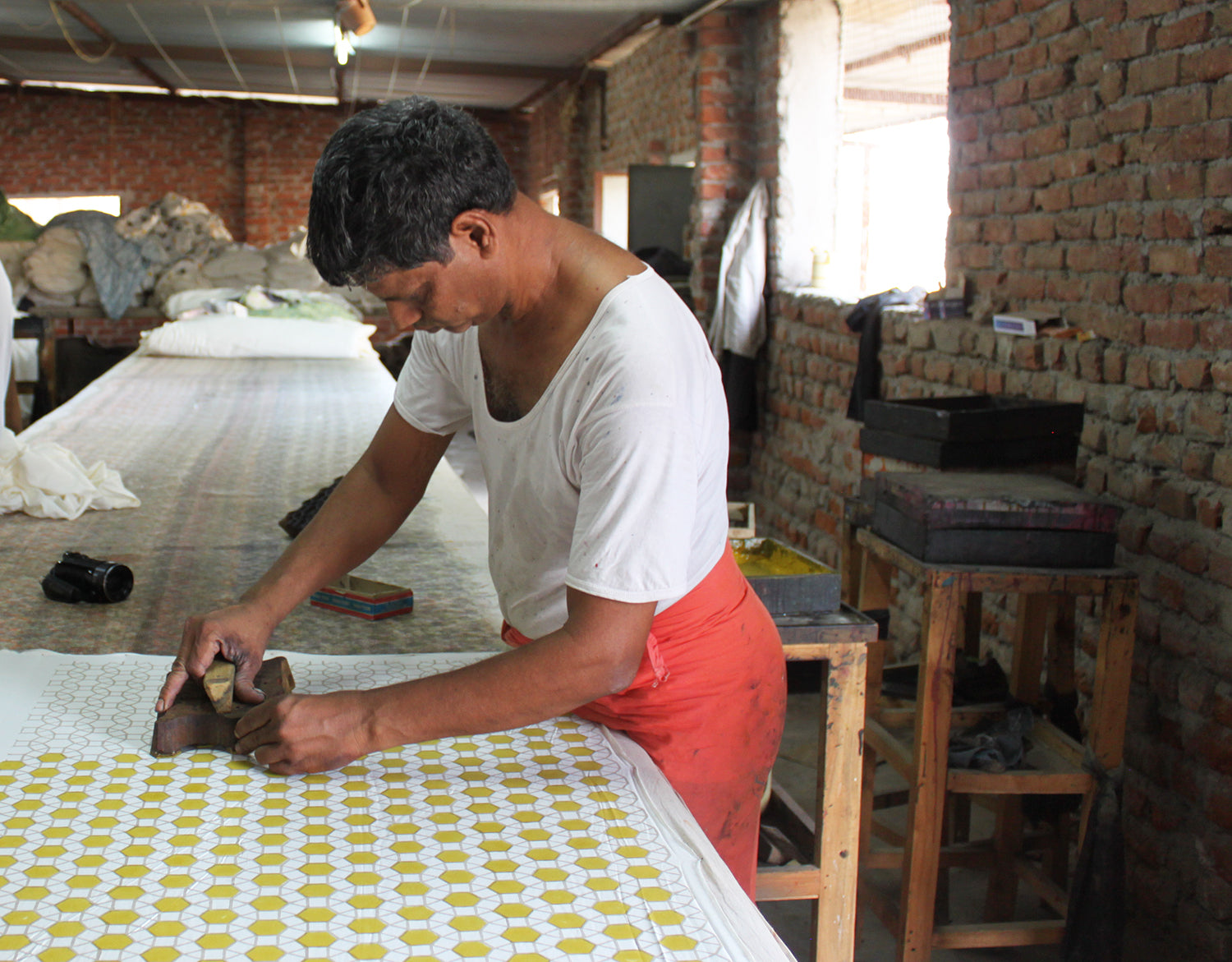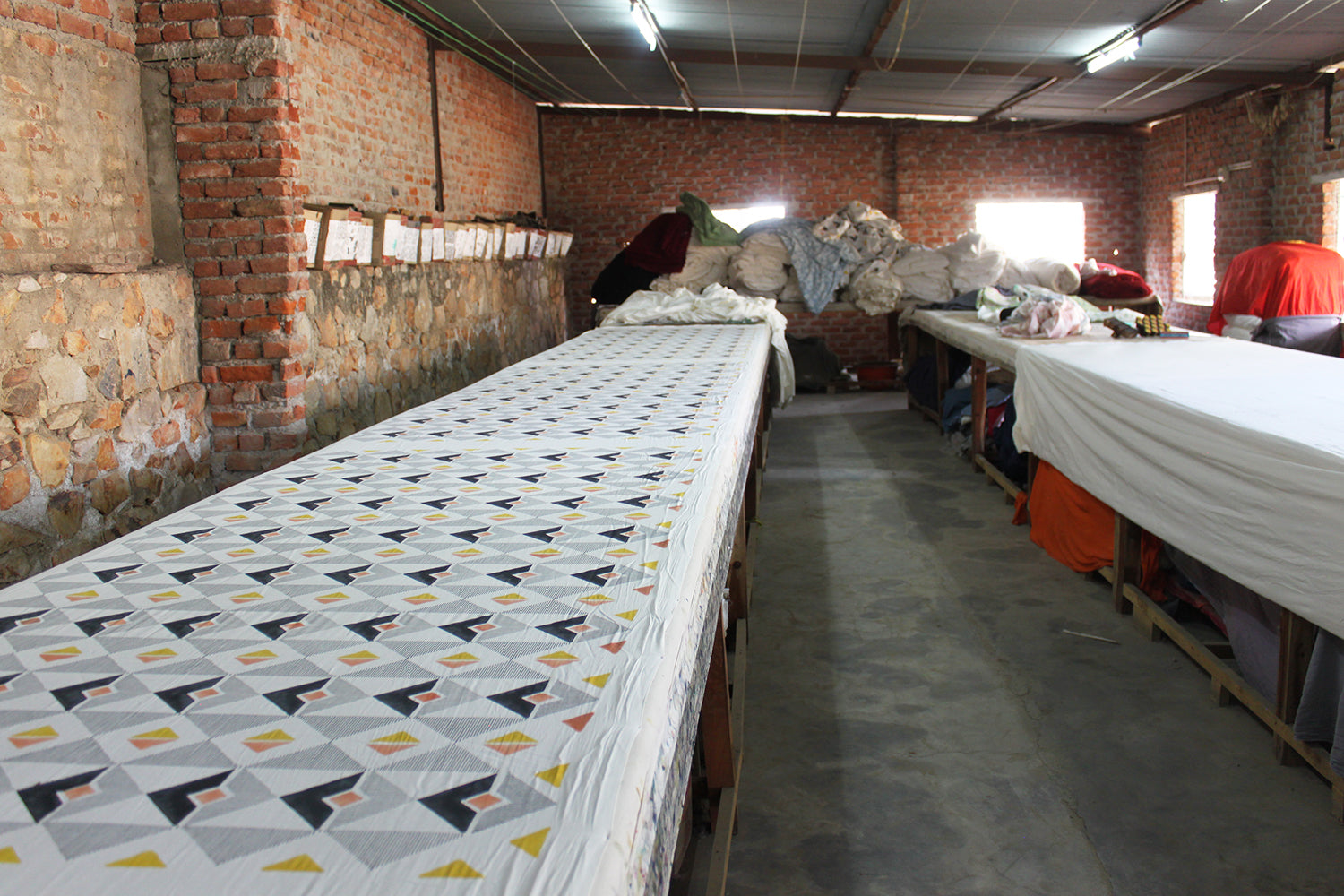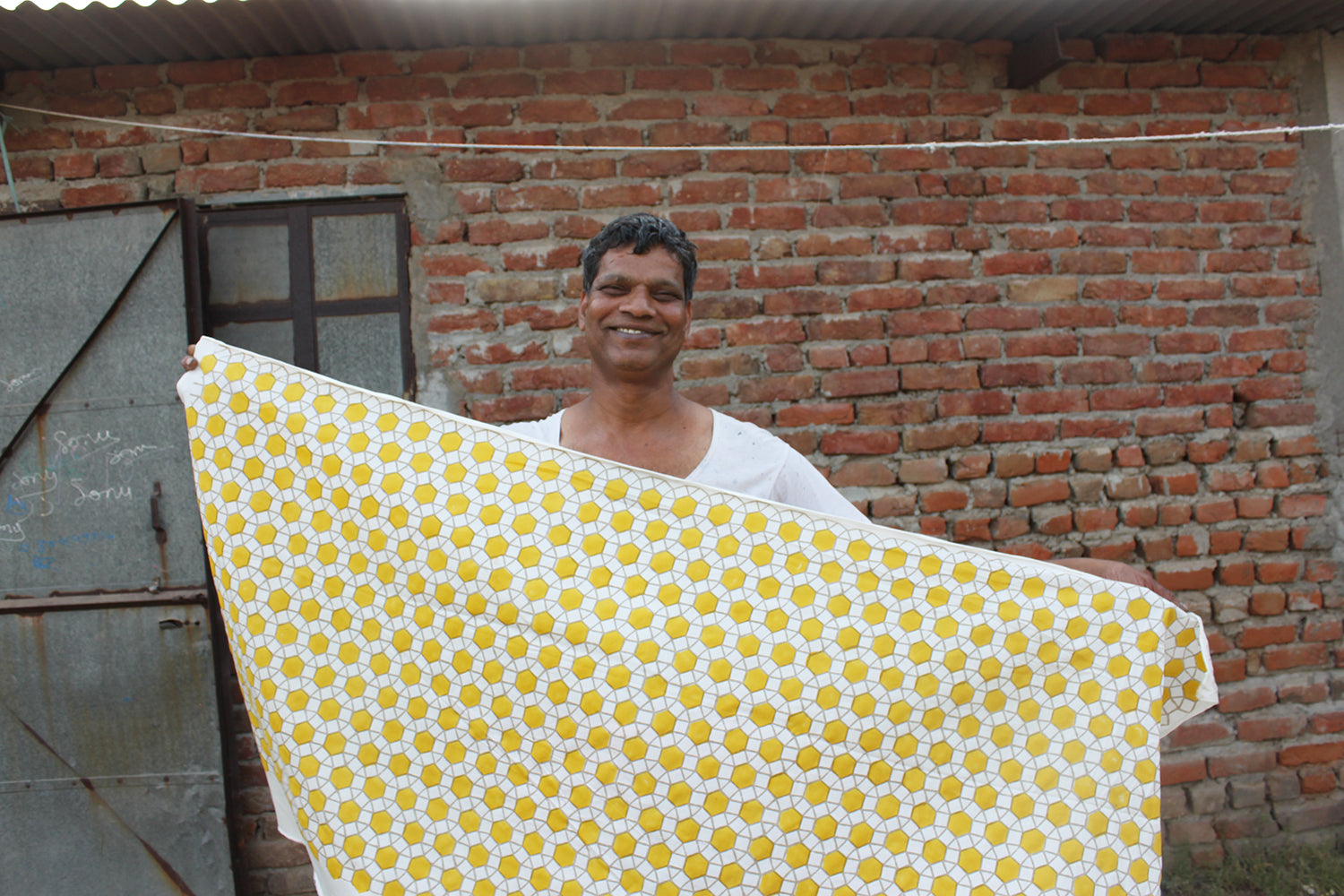 We connected with a group of weavers in the Philippines through the charity Care International. The weavers use local reeds, which are hand dyed, and woven in local caves where the air is cool and wet, which makes the reeds more pliable to weave with. We created a floor mat (which would look equally amazing on the wall) and some baskets featuring crocodiles hiding in the water.